Free Old Photo
Restoration

With AI Instantly

ToolXoX Photo Restorer uses AI to restore old photos 100% automatically. With its AI-powered photo restoration technology, it removes scratches as well as tears, spots, dust, and sepia to restore old photos online.


No Skills Needed! No Registration! 100% Free Old Photo Restoration Online with AI Photo! Super Easy-to-use!

Step 1. Upload Image

Step 2. Click on Restore Image Button

Step 3. Download the Image

Step 1. Upload Image

Step 2. Click on Restore Image Button

Step 3. Download the Image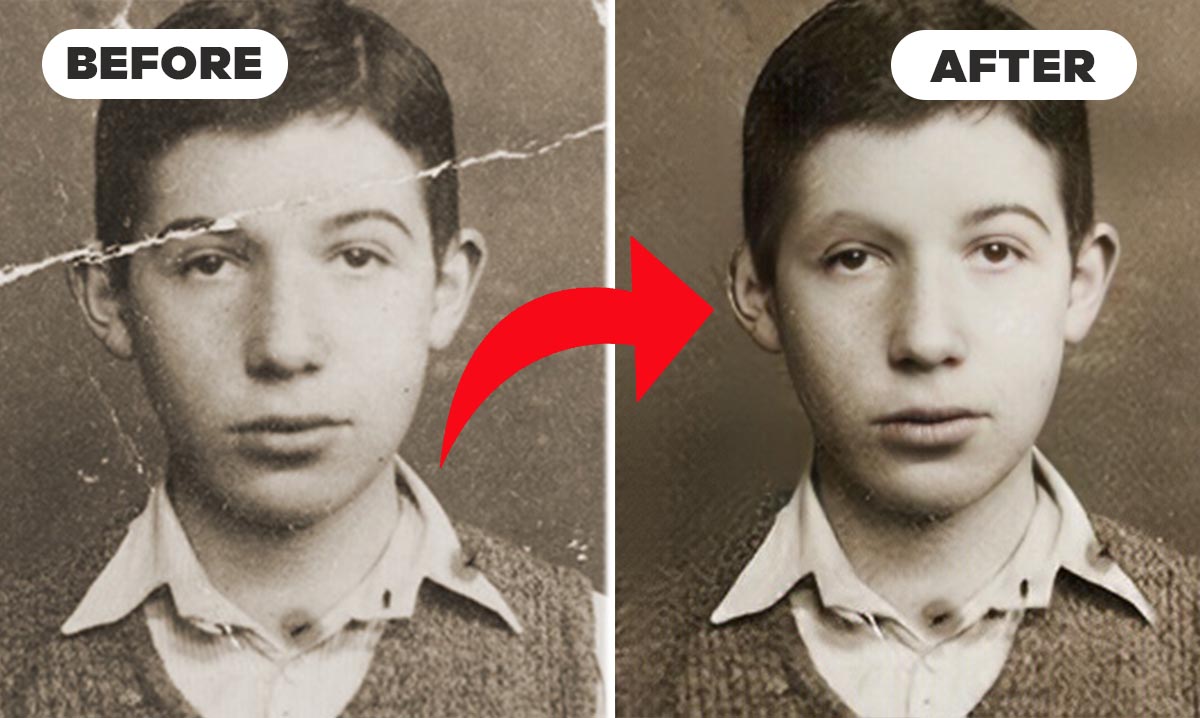 Restore Old Photos Damaged By Scratches, Stains, And Tears In An Instant
Just drag or drop an old picture into ToolXoX Photo Restorer, and AI will restore it to its original beautiful state by removing the scratches, creases, spots, and tears. The ToolXoX Photo Restorer can auto-repair images by smartly analyzing and filling in the missing parts of scratches within seconds.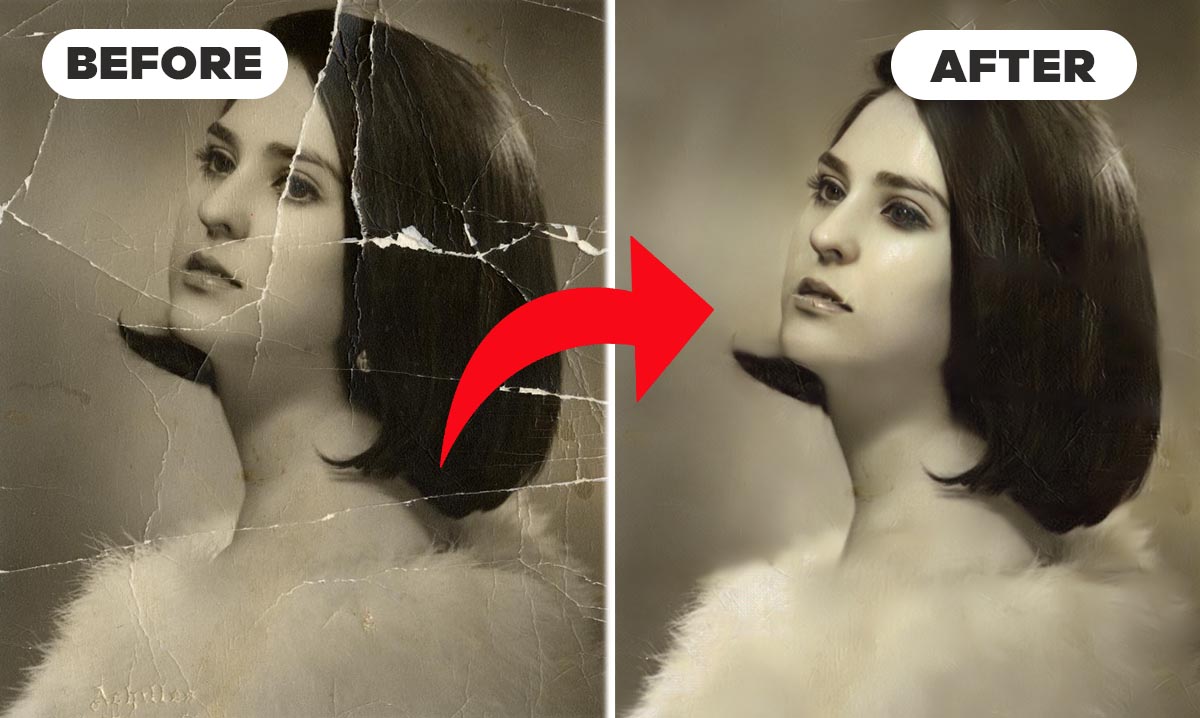 Restoration and Enhancement Of Old Photos
We can also enhance old photos as part of our photo restoration process. Our AI photo restoration service includes more than just imperfections removal, but also color restoration and face enhancement for old damaged photos. By only one click, ToolXoX Photo Restorer enhances faces, restores color, and brings life to old photos with clarity and natural vintage colors.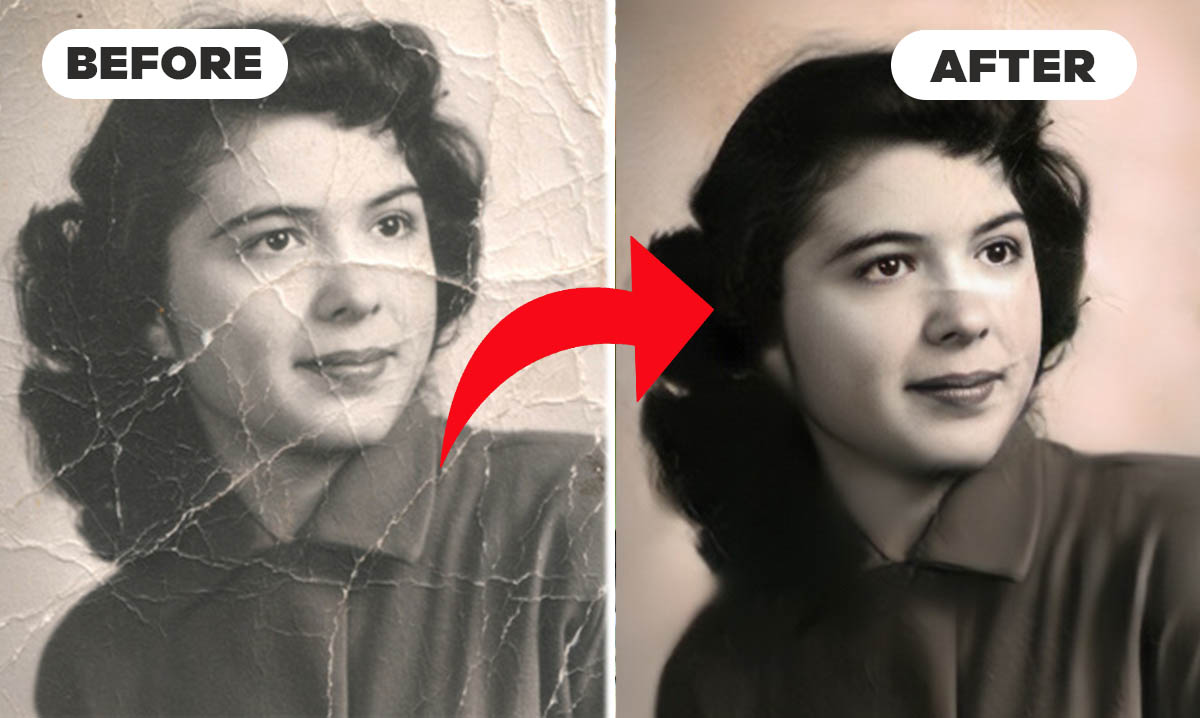 Photo Digitization and Colorization Powered by AI
A black-and-white photo is charming, but seeing the colorized version adds a different style. The Online AI Photo Restoration tool makes colorization easy without installing anything. Simply upload your black-and-white photo and let AI handle the rest.
FAQs about our Old Photo Restoration
1. What is the best way to convert old photos to new ones?

First, you can use ToolXoX Photo Restorer to remove scratches, tears, spots, or sepia from old photos. After that use the Colorize Photo Tool to turn those old photos into color. Finally, you can enhance old photos using an AI Photo Enhancer to make them look brand new by presenting intact, lifelike details.

2. What is photo restoration?

The purpose of photo restoration is to enhance the quality of old photos, which may be damaged or faded over time. ToolXoX's smart AI photo restoration tool will repair your photo in seconds and improve the quality of your photo.

3. How long does the process take?

The exact time it takes to process a photo will depend on the complexity, however in general it will only take a few seconds to a minute.

4. Can I use it on mobile phones?

There is no limit to what devices you can use Photo Restoration Tool on. It's an online tool that works on any device you have.

5. Is the Photo Restoration Tool free?

Using this free Photo Restoration Tool, you can remove scratches, tears, spots, or sepia from old pictures.

6. What images are supported?

Currently, ToolXoX supports PNG, JPG, JPEG, and WEBP image types

7. What types of old photos can be restored?

ToolXoX's AI photo restorer can restore almost any type of old photo, including black and white, sepia, and color.

8. Is it safe to upload photos here?

This is an AI-powered robot that restores and enhances damaged old photos. We remove the human element from the process in order to ensure that our users and their photos remain private. After 24 hours, all uploaded images will be deleted from the server.Our top priority is to protect your privacy, not to make money.